Roast Pork Dinner - drive thru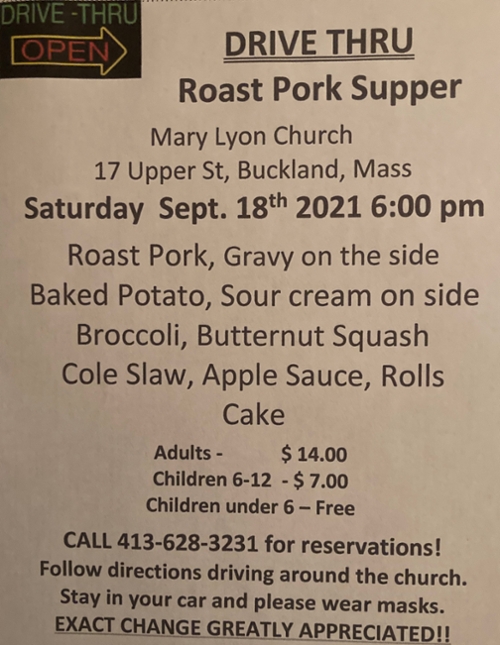 Saturday, September 18, 6:00 pm until 7:00 pm
pickup at the church, Upper St.
DRIVE THRU
ROAST PORK SUPPER
Sat. Sept. 18th at 6pm
Pickup at the church
Roast Pork, Apple Sauce, Gravy, Baked Potato,
Butter & Sour Cream
Broccoli, Cole Slaw
Butternut Squash, Rolls
Cake
Adults: $ 14
Children 6 – 12: $ 7
Children under 6: free
Call in your reservations to
Doug & Penny
413-628-3231
Follow directions driving around the church.
Stay in your car and please wear masks.
EXACT CHANGE GREATLY APPRECIATED!!
Posted to: Special Events