Worship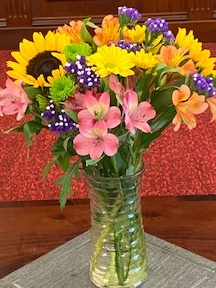 Sunday, July 4, 2021, 10:30 am until 11:30 am
at church & via ZOOM
Please join us this Sunday July 4, 2021 for our worship service in the church and on Zoom.
See Zoom link below. Join any time after 10:15 am. Worship starts at 10:30 a.m. for all. Our order of worship is attached. We will be having coffee hour downstairs after the service. Everyone is welcome.
To join the Zoom "Mary Lyon Church Weekly Service" by computer, tablet, or smartphone, please click on this link:
https://us02web.zoom.us/j/4712712249?pwd=VUQzUmIzblpNNThvanRCZ0VISHJwdz09
If prompted, please put in the Meeting ID number: 471 271 2249. The Password is 01338.
If you want to join by telephone instead, please call 1-929-205-6099 US (East Coast) Meeting ID by telephone is 471 271 2249. If you are asked for a Password, it is 01338 No participant ID is necessary-if you get a recording to enter participant ID, just press the "#" key.
If you have any problems accessing the Zoom meeting, please call us for help at 413-320-1615.
2021-07-04 Sunday Worship (2021-07-01 at 5:54 AM)
Posted to: General Events