Memorial Day Parade -- CANCELLED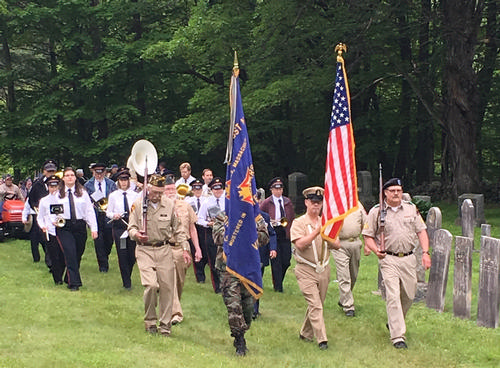 Monday, May 25, 2020, 7:45 am until 9:15 am
CANCELLED DUE TO COVID19
Annual Memorial Day Parade
Photo thanks to Laurie Benoit of the Buckland Union Cemetery Association - Honoring our veterans in Taylor Cemetery.
5/20/2020 We regret to inform you that the annual Buckland Veterans' parade is cancelled. Please consider contacting the veterans you know, tell them how much their service means to you and to our way of life.
Posted to: Special Events