Worship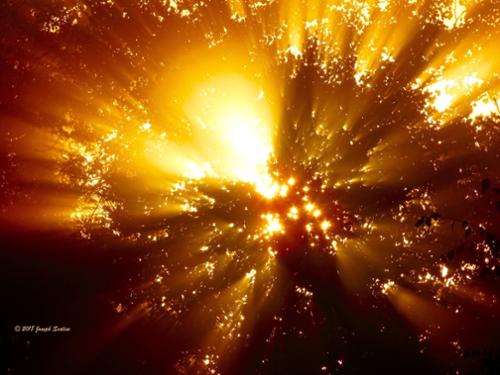 Golden Dawn by Jody Scalise
Sunday, November 1, 2020, 10:30 am
at the church & via Zoom
Please join us this Sunday Nov. 1st for a Communion Worship on Zoom and in the church. If you come to church, please plan to bring your own bread and juice. Because of the Covid19 virus, we will not be passing around bread and grape juice. We will partake together what each person brings for themselves to symbolize Christ's body and blood along with those who join us via Zoom. In church attendees will need to wear masks and follow other posted protocols.
Via Zoom join anytime between 10:15 a.m. and 10:30 a.m. Worship starts at 10:30 a.m. for all. Attached is our Order of Worship.
Your Internet Access/Technology Committee has been hard at work these many weeks. New equipment was installed this week to improve our audio for the choir. We hope you will join us this Sunday and in the coming weeks and please always send your feedback - we need your feedback to get a true understanding of what's happening via Zoom. Committee Members are Tina, Carl, Judy and Annie – reply to this email or feel free to contact them directly with your suggestions and comments.
We are still asking that if you have an announcement(s) or a prayer(s) for this week's service, PLEASE email it to us in advance by 9 P.M. Saturday evening at info@marylyonchurch.org or call Anita at 413-625-6481. Announcements and prayer requests will be read from the pulpit so all should be able to hear whether on Zoom or at the church.
To join the Zoom "Mary Lyon Church Weekly Service" by computer, tablet, or smartphone, please click on this link:
https://us02web.zoom.us/j/4712712249?pwd=VUQzUmIzblpNNThvanRCZ0VISHJwdz09
If prompted, please put in the Meeting ID number: 471 271 2249. The Password is 01338.
If you want to join by telephone instead, please call 1-929-205-6099 US (East Coast) Meeting ID by telephone is 471 271 2249. If you are asked for a Password it is 01338 No participant ID is necessary-if you get a recording to enter participant ID, just press the "#" key.
If you have any problems accessing the Zoom meeting please call us for help at 413-320-1615.
2020-11-01 Sunday Worship (2020-10-30 at 7:55 AM)
Posted to: General Events.